Frequently Asked Questions
All your questions about HomeShares, answered here.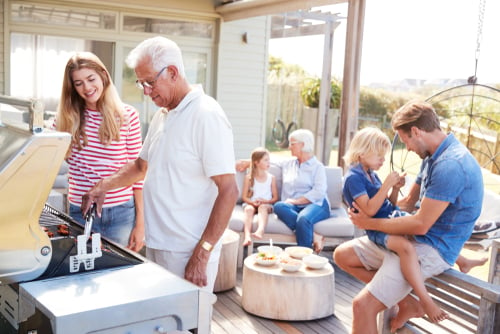 Questions?
Below, we cover everything from the types of homes we buy, the process of buying a fractional home, and the nitty-gritty of using your home once you've joined the HomeShares family.
While there's a lot of information here, if you have more specific questions our team is standing by to help you navigate any part of the HomeShares process. Just give us a call at 970-476-8600.
What if I'd like to own a HomeShare fractional but don't see one that's just right for me?

We'll be adding new home options continuously. You're welcome to keep checking our website, or better still, sign up for our First Alert service where you can tell us what your preferences in a HomeShare are, and we'll automatically notify you the moment we add a new home. You can do this on the Available HomeShares page of this website.

Do I have a chance to view the home and see any inspection reports that have been done before I make a decision?

Most certainly. We typically make arrangements with owners to allow us to bring interested parties to tour their homes and review any third-party inspection reports we have commissioned. You are also welcome to engage your own inspectors if you wish with sufficient notice.

Is it possible to get financing to purchase my fractional?

We've designed HomeShares to allow people to acquire an interest in their dream home at a price point that is approximately equal to a traditional downpayment of an entire property when traditional financing is part of the buying process. However, some buyers may elect to obtain financing for their HomeShare, which is often accomplished through home equity lines of credit on the buyers primary residence.




What does your refurbishing typically entail?

That depends upon the home and how much or how little it needs. But no matter the starting point, the end product is to have a clean, attractive, and well-appointed home. This could mean re-painting, replacing or cleaning carpet, installing new flat screen TVs and a wireless Internet capability, new linens and towels, and some new pieces of furniture as needed. One of the differentiating advantages of a HomeShare home is that all the work is done before the home is ever offered for sale.

What are the characteristics that qualify a home to be included in your program?

Excellent question! We look for homes that offer at least one very special or unique characteristic. This might include great views, convenience to attractions (e.g. ski-in/out, lakeside), general location (e.g. oceanfront, on the golf course), degree of luxuriousness (e.g. gourmet kitchen, high-end furnishings), square footage,or an outstanding floor plan. Now it's true most people would say they would want all of the above in one form or another, but that raises the price as you no doubt understand. So we look for homes that have at least one distinguishing characteristic that allow us to offer more reasonable price points for a fractional interest. Over time we will offer a wider range of different price points as we learn what potential owners value and are willing to pay for.

What if I'd like to sell my home outright and not keep a 20% share. Will HomeShares list and sell it?

We do not accept listings to sell homes outright, and generally suggest you seek a capable local real estate broker to handle such a transaction. However we would entertain the possibility of selling 100% of your home fractionally as that is our core business.

How can I be sure selection process and management of the home is done fairly?

The bylaws require an independent third-party company to be engaged to manage the home on behalf of all members. This ensures total objectivity and equal treatment to all as the management group is charged with enforcing the governing agreements that all owners sign when they purchase their fractional HomeShare.

Who initially serves as the manager?

By contract HomeShares Property Management LLC, a separate but related entity to HomeShares, is the initial manager and will continue to serve in that capacity for a minimum of one year past the sale of the last fractional interest. At that point the owners may vote to make a change in management for any reason. This minimum period ensures that all owners are transitioned properly into their new fractional home and make their first program year selections satisfactorily.

Can the rotating selection draft priority designations be changed?

Yes, but only by unanimous agreement of all owners. This ensures a majority of owners cannot make changes favorable to themselves at the expense of another.

What is the process for making improvements and additions to the home?

The manager may make suggestions for improvements for owner approval when submitting the annual plan and budget for the home. Owners have a chance to make suggestions at any time. If the owners wish to make improvements after the budget is approved they may ask for a vote of owners. In this case a simple majority vote is required.

I've seen fractional offerings from 1/12th to 1/4th share. Why does HomeShares offer 1/5th or 20% interests?

We feel this was the percentage that would offer the best total value. The combination of available time (10 weeks or 70 days a year), access to holiday periods (a minimum of 2 per year, possibly more), and affordability (the smaller the fraction, the lower the purchase cost and share of annual operating costs) is very attractive to many people looking for a practical, getaway option that matches their lifestyle and budget.

I have some friends interested in looking at sharing ownership with me. Can we work together to acquire an interest in one of your homeshares?

Sure. There are two primary ways you can do this. If you each wish to have your own fractional interest in the same home we can work with you together and ultimately have each member contract separately for your own deeded interest. If you would like to share one fractional interest, we suggest you form your own legal entity to purchase a HomeShare. We would look to you to designate an authorized representative to participate in the home management, and treat your group as a single entity just like any of our other owners. You would then be responsible for making your own arrangements regarding the use of your HomeShare within your own group.

Can I resell my fractional interest?

Yes. If and when you ever decide to sell you can do so. You have an individual deeded interest so you may act independently of the other owners as long as you're adhering to the governing rules for the group that are designed to protect everyone. You can sell it yourself, hire a broker, or contact us. We'd be pleased to try to assist you as we specialize in fractionals and would post your interest on our web site and on the MLS and market it alongside the other fractionals we offer.

How are weeks selected?

Each fractional interest is assigned a letter for selection, designated "A", "B", "C", "D", and "E". Owners pick their weeks in rotation given their designation.For example, in the first year "A" would pick 1st, 6th, 11th, and so on; "B" would pick 2nd, 7th, 12th, etc. This continues until 50 of the 52 weeks are chosen and each owner is allocated 10 use weeks. We hold back a week in the Fall and one in the Spring for deep cleaning, general maintenance, and any repairs. Then in the next year, "B" moves up to the first selection, followed by "C", "D", "E", and "A". The rotation continues each year thereafter with each owner moving up a position.

When do owners pick their weeks?

We've set up the Usage Week allocations to start the first Friday of every November. There are more holidays in the winter season and allowing the selections to start November makes it easier for more people to know their preferences when making their picks. The actual selection process of the Program Year weeks begins close to May 1st and is finished in early June. Typically there will be two rounds so that everyone can know which holidays they have before choosing their other weeks. The reason the picks are done in May is to allow owners to have a better chance to make any required air travel arrangements for themselves or guests on the preferred dates and at the best fares.

How Likely am I to get holidays?

Very likely. Holiday periods are usually when demand is highest for a fractional property. Defining holidays to include long weekends as well as typical school breaks, there are 10 to be divided every year: Thanksgiving Christmas New Year's MLK Weekend President's Weekend Spring Break 1 Spring Break 2 Memorial Day 4th of July Labor Day The rotating draft system virtually guarantees that each owner will get a minimum of two a year, possibly more since not everyone wants holiday periods

How likely am I to get the weeks I want?

HomeShares has set up a rotating draft selection process that gives each owner the best chance to get the weeks they want more often than simply being assigned weeks sequentially where you have no chance to adjust your allocation to your personal schedule.

What's the difference between a fractional and a timeshare?

Technically the legal definition of a timeshare in most U.S. states includes both what have historically been known as timeshares and what are now marketed as fractionals. However they are distinctly different products with their own unique characteristics. They just happen to both fall within a legal framework that hasn't as of yet evolved to what the marketplace has created. The primary difference between timeshares and fractionals related to the extent of ownership and control given to the users of the property. Historically buyers of older timeshares did not receive ownership in the real estate itself, nor a deed; they usually just received the right to use the property on the same select weeks in successive calendar years. Timeshare owners generally have no control of, or participation in, the management of the property. It's very different for most fractionals. Typically, as in the case of HomeShares, each fractional owner receives a deeded interest in their property and has opportunities to exert control over the management of the property. Because there are multiple owners, the Declarations that each owner agrees to in writing spell out the rights and responsibilities of both the Manager of the property and the owners themselves. The Manager serves at the pleasure of the owners, who by vote can make changes to the bylaws and/or Manager as they feel best represents their ownership interest. These generalities are accurate to a point, but in each case, it is vital for an owner to read all documentation carefully to know exactly what the terms and conditions are.

Why do your usage weeks begin and end on a Friday as opposed to Saturday to Saturday or Sunday to Sunday?

We've noticed that many people like to be able to choose to make weekend visits as well as week-long visits. We chose Friday to Friday believing it would be the most convenient for owners. The problem with Saturday to Saturday is that it splits the weekend which would limit the desirability and usage relating to owning a fractional. Sunday to Sunday presents a different issue as it forces owners to check out by 10AM Sunday morning when they might prefer to enjoy the day and not have to worry about their belongings. We also wanted to give owners a better chance to avoid some of the traffic issues that occur driving back to a city on a Sunday afternoon. Many people have told us they prefer to either leave later Sunday evening after dinner or early Monday morning.

When is check-in/check-out?

We ask that owners check in after 5 pm Friday afternoon, and check out no later than 10 am the following Friday. The 7-hour window is designated for the local property manager and housekeeping staff to prepare the home for the incoming homeowner. Each turnover involves a comprehensive inspection, deep cleaning, and allows for minor repairs to be done.


Do I have to use my weeks a week at a time?

No. You can use any number of days within any allocated week that you have. This allows you to enjoy weekends, long weekends, and mid-week stays as well as week-long visits. It's your week and you can use it as much or as little as you wish.

Can I trade weeks with other owners?

Absolutely. If an owner cannot use one of his or her allocated weeks, it may be traded with another owner's week if both parties agree. Once all weeks have been allocated the Manager will create and publish a calendar showing which owner has which week, and you can make your trades directly with one another, informing the Manager after the fact so he can update the master calendar.

What about renting weeks?

If you can't use an assigned week and are not able to trade it, you may rent it directly yourself or use our sister company Rentals by Owner to help you.